Whether you'd like a new faucet or to rebuild an existing faucet, Penny Plumbing has you covered. We can make an older faucet work like new again by replacing the internal parts, or we can install a complete new fixture. The choice is yours!
Kitchen Faucets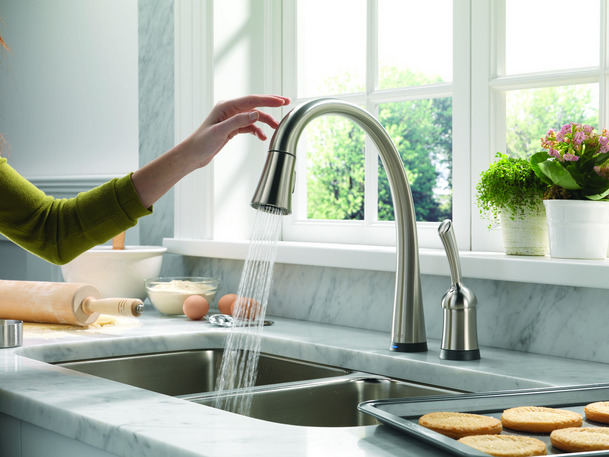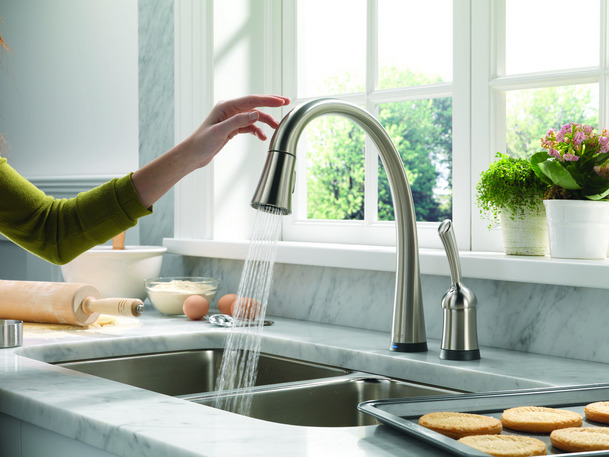 There are many different styles and manufacturers of kitchen faucets. The traditional kitchen faucet covers three holes, but more modern faucets are using three or two holes individually or even one hole by itself. There are two handle faucets, and single handle faucets, and faucets with sprayers that pull out. Whichever faucet you have or choose to have, Penny Plumbing can take care of you.
Bathroom Faucets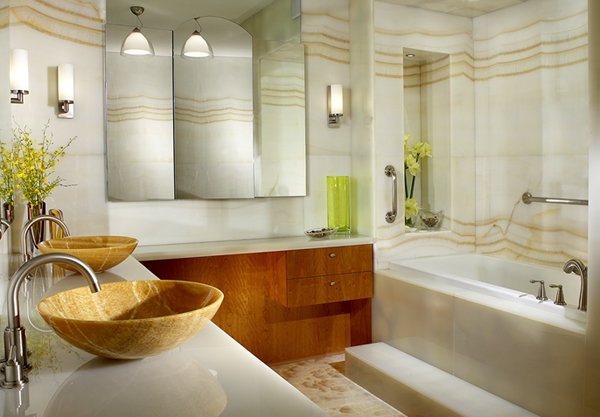 Many manufacturers today are making shower valves with multiple options for trim. If you happen to be in the middle of a remodel or approaching a re-pipe, there's good news about your shower valve, tub valve, or tub-shower combo valve. You can choose your valve body today and pick out your trim tomorrow. Or maybe you've had chrome trim on your faucet and would like to change to antique copper with an old style look to it. You can also match suites for your bathroom fixtures and accessories.
Other Faucets
Drip drip drip… sound familiar? Leaking faucets are annoying, but Penny Plumbing can help. We can take care of the leaky hose faucet outside or the common hard-to-shut-off laundry faucets. What about the emergency shut offs under your kitchen faucet or bathroom faucet? They can be out of sight and largely out of mind until it's too late. Penny Plumbing can replace those one piece units that typically come with a property with new quarter turn emergency shut offs and braided connectors to your faucets.
Call Today For All Your Faucet Needs!909-730-7191